Robert McCrum on books (from The Guardian)
Public Lending Right consultation was rigged from the start
Plan to cut PLR office, as part of cull of quangos, reflects government's lack of respect ffor UK writers and illustrators...
read more...
Annie West (at the Pink Heart blog)
...the importance of reading
Welcome to my writer's world. My home is being gradually but inexorably taken over by books. Not just books I've read but books I want to read...
more...
f
From the RNA blog...
THINGS WE LEARNED...RNA CONFERENCE 2012
Things we learned on the Roadtrip to the RNA Conference
By Ruth Long, Denise Deegan, Jane Travers & Sally Clements
more...
From the Harlequin Romance Authors blog...
Welcome to Larkville…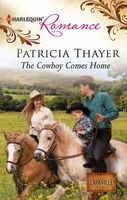 Get ready for the newest continuity series from Harlequin Romance, THE LARKVILLE LEGACY!
A secret letter…two families changed forever.
Read all about it
here!